Batman: Caped Crusader is an upcoming American animated series adaptation of the comic book series featuring the DC Comics superhero, Batman. It will be premiering on HBO Max and Cartoon Network.
Official Solicit
The series was announced at the WarnerMedia Upfront event on May 19, 2021 with Matt Reeves, J. J. Abrams and Bruce Timm revealed to be producing the series.[1] The series is said to "Reimagine the Batman mythology", with Timm, Reeves and Abrams describing it as a "thrilling, cinematic, and evocative of Batman's noir roots while diving deeper into the psychology of these iconic characters."
On January 7, 2022, Ed Brubaker was announced as head writer.[2]
Cast
Crew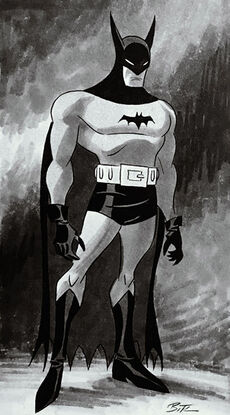 Trivia
References
External Links