Batman is the legendary crime fighting Dark Knight of Gotham City.
History
In "Hunted", Batman goes up against Professor Pyg while Alfred hires a bodyguard for Bruce Wayne: a Japanese warrior code-named Katana.
Powers and Abilities
Batman has no superhuman powers, but has trained extensively and is shown defeating opponents far larger and more powerful than himself.
Genius-Level Intelligence
Peak Human Condition:

Peak Human Strength
Peak Human Speed
Peak Human Durability
Peak Human Agility
Peak Human Reflexes
Peak Human Stamina
Peak Human Mind
Peak Human Healing
Peak Human Senses
Peak Human Longevity

Master Martial Artist
Master Marksman 
Master Acrobat
Master of Stealth
Expert Tracker
Master of Disguise
Master Detective
Tactical Genius
Business Management
Intimidation
Equipment
Batsuit
Utility Belt
Batcomputer
Vehicles
Appearances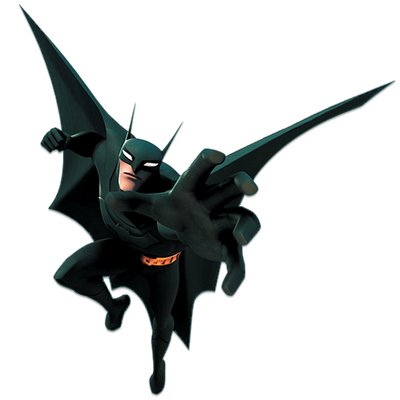 Gallery
Links