Nightmare was Scarecrow's pet crow. 
Nightmare has no full origin. Its unknown where or how his owner, Jonathan Crane acquired him.
Appearances
Edit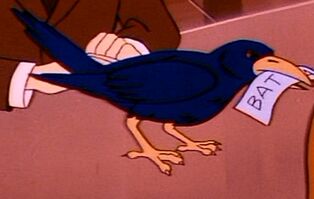 Nightmare has a short cameo in episode 904 of the Super Friends titled "The Fear."
It should be noted that even though Jonathan Crane has a fear of birds and takes the image of a scarecrow, it's somewhat odd that a crow wouldn't be frightened of Jonathan Crane and vice-versa.