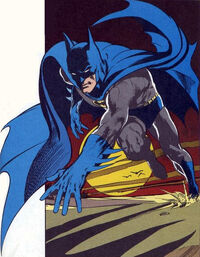 Hi, welcome to the wiki! Thanks for your contributions.
Here's a wiki tip for you -- you can sign your name on discussion pages by typing ~~~~ which automatically adds your signature and the date.
Check out the Help category for more tricks.
Please leave a message on my talk page if I can help with anything! -Doomlurker.
Re: Linking
Edit
If I removed links it was because there were already links in that article to the articles you were linking to. While it is a good thing to link to what the article is talking about it isn't necessary for every mention of that word to be linked to another article. - Doomlurker 11:11, May 11, 2012 (UTC)
Community content is available under
CC-BY-SA
unless otherwise noted.